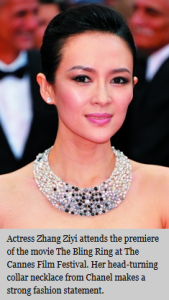 Style magazine recently ran an interesting story on pearls and the style connection between those worn by Carey Mulligan in recent The Great Gatsby movie and the "funky" look associated today's celebrities and the way they wear pearls.
The writer, Francesca Fearon, asserts that the pearls worn by the actresses in the movie "kicked off" a pearl revival this summer. This is certainly an overstatement. The movie was apparently a bust and although Tiffany & Co. collaborated with the producers to provide period jewelry, the era is associated with designs by Cartier, not Tiffany. This, however, is nitpicking. All of us welcome public attention to jewelry, especially a favorite gemstone such as pearls, so there are no complaints from me.
The writer then connects the dots between today's "edgier," "funky" designs and the designs we associate with the 1920s, which were considered edgy in their day.
The third "look" mentioned by the writer is the "old lady" image which I suppose applies to those of us who still occasionally wear a single strand of pearls.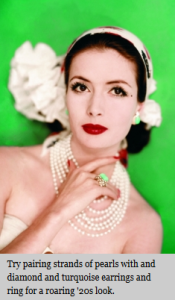 Connecting the different styles through different periods are pearls which never lose their appeal.
Here are specific observations by the writer. "Designers are shedding that 'old lady' image of pearls by making them look edgier. Pearls are paired with contracting materials, such an onyx in black gold settings, for a more dynamic look. Chanel, for instance, has created a yin and yang effect with their pearl and onyx beaded bracelets and tassel earrings."
A second designer mentioned by the writer is Shaun Leane whose "Cherry Blossom collection uses thorny branches of gold vermeil to contrast with the sweet enamel blossoms and pearl buds."
While I don't wish to sound overly-salesy, I would make the observation that students who have taken my courses can make every necklace pictured in this article.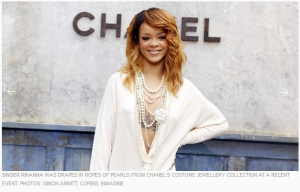 By the way, apparently the Victoria and Albert Museum in London is doing a very comprehensive look at pearls and the Orients. The exhibit runs September 21 through January 19 and should be well worth a look if you're in London during that period.