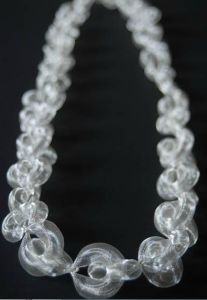 I rarely actually shop at Tiffany, but when I'm in the vicinity of a store, I love to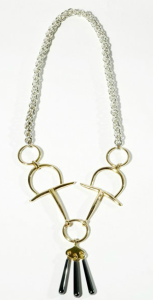 glance at its offerings. Tiffany is, of course, one of the giants in the development of American jewelry and style. So, it's also of interest when the department store announces the appointment of a new director of design as it did today.
The new design director, according to the press release, will oversee design "all product categories." She is Francesca Amfitheatrof, a British jewelry designer and metalsmith.
Amfitheatrof has some impressive credentials. According to the press release, "her designs have been sold internationally, including at the Museum of Modern Art in New York and Colette in Paris. She has also developed jewelry for fashion brands, including Chanel, Fendi and Marni. In addition, she has acted as an art consultant, curator and advisor for major collections and private individuals. Most recently, she served as the founding partner of RS&A, a London-based agency representing contemporary artists. She is a graduate of Royal College of Art,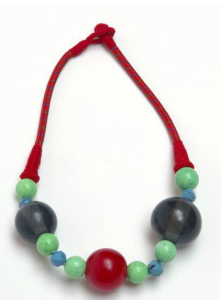 Central Saint Martins and Chelsea Art School. this week."
So what do her designs look like. I've posted a sample. Here is how Tiffany & Co. characterizes her work: "Tiffany has a brilliant legacy of legendary style and design. When we combine this legacy with Francesca's passion for jewelry and craftsmanship we have an exciting opportunity to interpret Tiffany in a new way for the modern, global consumer," said Michael J. Kowalski, chairman and CEO, Tiffany & Co.
The italics are mine. I'm not knowledgeable enough about the high end retail business to make any kind of informed evaluation whether Amfitheatrof is brilliant pick for Tiffany or not. Based upon what I can see of her designs, that is, Amfitheatrof designs that are readily available on the web, it may well be a risky pick.
We shall see.