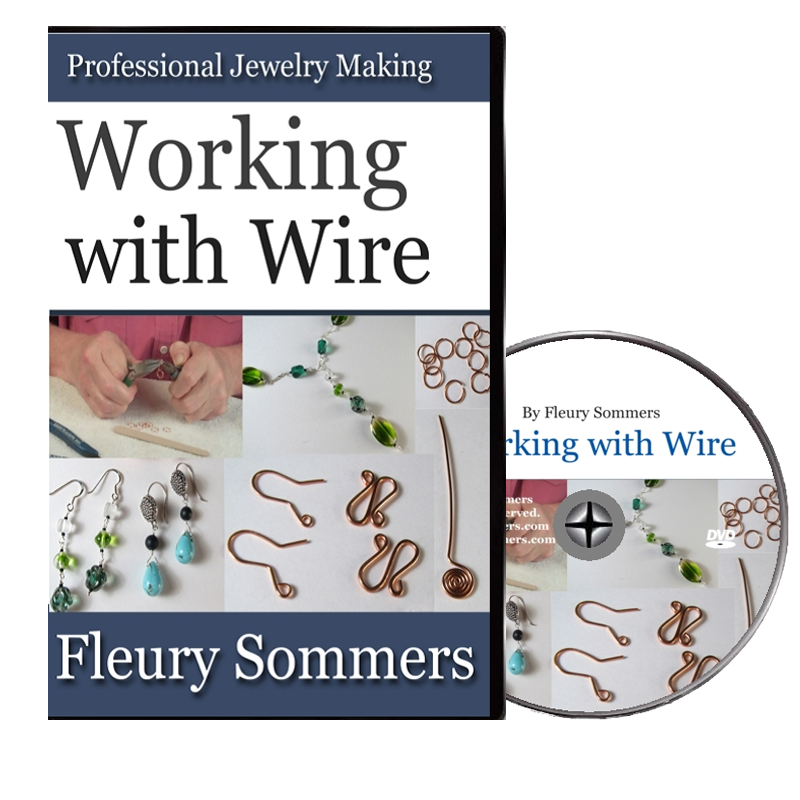 Yesterday, we released a new DVD on fabricating wire jewelry and findings. I decided to make the DVD in response to a number of queries from people who have bought the pearl and bead stringing course and who wanted to make wire jewelry to complement these skills.
The principle reason  professional pearl and bead stringers must know how to fabricate wire jewelry is that clients often want earrings as companions to necklaces and bracelets.
But the skills you need to make earrings obviously have applications far beyond creating companion earrings. They enable you to make wire jewelry, chain jewelry, fabricate findings and more.
And, the good news is that they are very easy to learn. (Learning pearl and bead stringing is far more difficult and requires far more skill.)
For a complete description of what's in the DVD, see the product page.
Here, I wanted to emphasize that the skills you learn in the DVD are a natural extension of pearl and bead stringing skills.
There is another point important to mention. Once you have these foundational skills in pearl and bead stringing and making jewelry with wire, you have the knowledge and familiarity with jewelry to take your work in any direction you care to. You could develop an expertise in wire wrapping. Or take your familiarity with thread to develop skills in specialized niches such as kumihimo or beading. Or you could learn how to manipulate metal at the bench using a torch. The choice is yours.
I hope you will enjoy this DVD and see it as I do, as a natural extension of developing complete professional pearl and bead stringing skills.