I've been working on a little book that will help enable the reader to use non-destructive at home tests to determine whether their pearls are real or fake.
To illustrate the book, I pulled out some of my round pearls to photograph them. (I actually don't own many. Earlier on, I gravitated to the wonderful baroque pearls, but I have a few strands.)
The pearls in the image below are part of a long, long strand of Chinese akoya pearls that I made a number of years ago, back when I still wore long ropes. (These days, I tend to prefer choker length necklaces, the bigger the better!)
They're not especially good pearls. They're dead white without any overtone and their nacre is thin. Nevertheless, they have presence and in a long rope, have impact.
But, look what I found: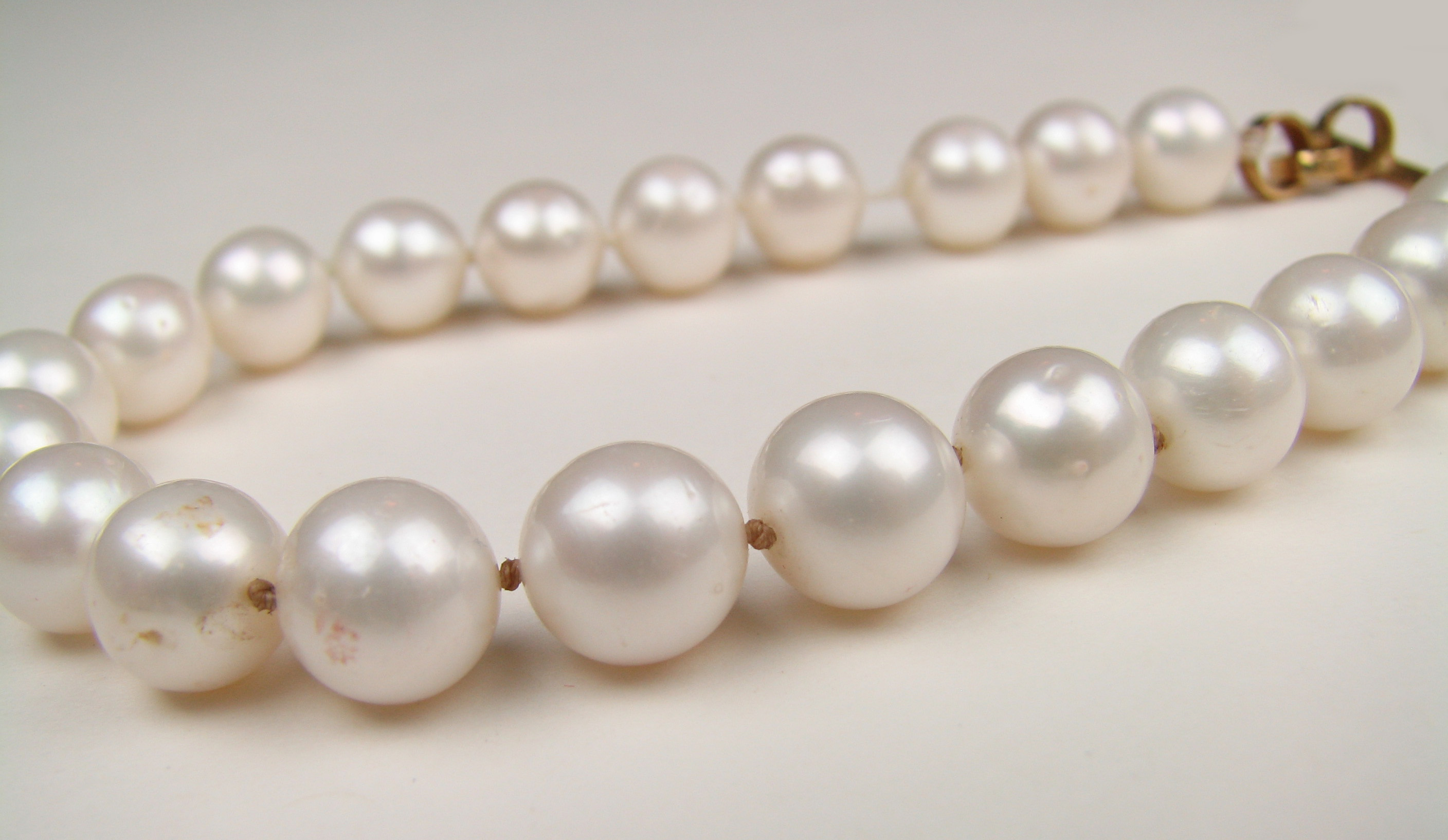 The thread is obviously dirty and some dirt has accumulated on the surfaces of the pearls. Look at the background and notice the stretching between the first three beads and the fourth.
I don't know how this happened. Not all the knots show this dirt, but it's undeniably there. The stretching is less surprising. There are three strands of pearls on this rope, a not inconsiderable weight for any thread. But, it is unsightly.
You'll see this kind of dirt in pearls sometimes, especially old ones. Be sure to suggest to your clients that the necklace needs restringing and the pearls badly need a bath.
Now, I'm going to take my own advice.