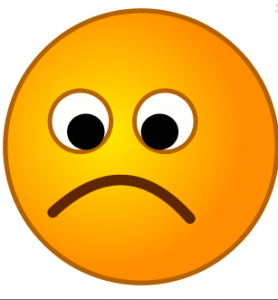 I am one of the people who are beginning to do most of their shopping online.
This is just me, but at this time of year, I really dislike the Christmas mobs at the mall and frankly, when I'm at a dead-end on what to buy someone, browsing through hundreds of items quickly can give me ideas.
If it's not a big brand name where I'm reasonably certain they have well developed customer service policies, I'll try out a site with a small purchase. Then, depending upon the customer service, I'll make the judgment about whether or not to buy from it again.
On November 3 I made a small purchase from a site recommended by someone I trust.
Yesterday, December 5, I received an e-mail notifying me that the item had shipped.
Will I buy from this site again? Absolutely not.
I can understand that items can be out-of-stock. I can (marginally) understand shipping delays. But I cannot understand the stupidity of this kind of customer service, this failure to notify me that the order had been delayed.
When we receive an order, we notify the client that the order has been received and provide a shipping date. If the post office is closed for a long weekend, we'll typically send another e-mail the day the order ships. This way, our clients understand that we are aware of the order and are handling it. In the approximately two years we've been in business we've had only two complaints about delayed orders. The items had been shipped but hadn't arrived promptly. When this happens, we immediately ship another set of DVDs without any questions. (Both of those orders originated overseas.)
I love jewelry. I love making it and selling it. I love teaching and take great pride and pleasure in the accomplishments of my students, many of whom are far more creative than I am. I love the whole business far too much to sully it with sloppy, careless or stupid customer service.
If you make and sell jewelry, be sure to have solid customer service practices. Remember, you are the creator. You are providing a relatively unique service and probably a unique product, something that will be treasured. This is essentially a legacy. Don't tarnish it with sloppy customer service.