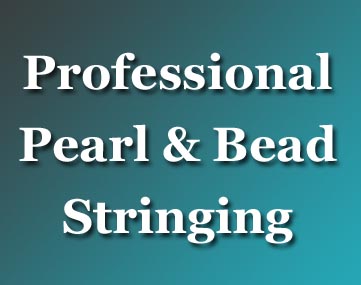 In our little company we work very hard to be responsive to client concerns and issues. If DVDs are unreasonably late which has happened a couple of times in overseas shipments, we ship replacements without questioning the client's word. If a client has an issue with Amazon, as one did recently, we fulfill the order and ship with the bonus which is not available on Amazon. We cheerfully take the loss in order to ensure first rate and responsive service.
This is one of the reasons we chose to establish a free shipping policy. Many on-line retailers charge for shipping, usually a flat fee, and that becomes a small profit center for them. We rejected the idea. Yes, it decreases our margin, but we hope that it enhances our reputation.
I learned long ago that reputation for integrity is everything, When I first expanded the gallery I was able to attract national and internationally known artists to show with me because I had the reputation of paying my artists promptly and in full. (Many galleries delay payment for 90 days and more while using artists' funds as operating capital.)
When I established that policy, I was new to the gallery world and didn't realize that this practice existed. (I was also considerably poorer and sometimes could have used those funds as operating capital.) But it didn't make sense to me. Artists work hard to produce their work. Most are not affluent and need the income. So, while I didn't understand then that this policy would be beneficial in the future, it just seemed logical.
Having said all this, I want to point to the opposite side of this coin.
Ninety-nine percent of people who patronize galleries and love studio jewelry are honest. We very, very rarely had any trouble even when we had opening where a couple of hundred people would turn up.
But we sometimes did. Fraudulent on-line orders. Occasional shop-lifting. This usually occurred when one person was running the gallery and someone would come in with a child who provided a distraction. We quickly learned to exercise extra vigilance when this happened. In the early days, I'd occasionally let a piece go with a partial payment and promises to pay later that never materialized. And, a favorite trick was to buy a necklace or other piece of jewelry, wear it to a party, and return it the next day.
But, on the whole, people who patronize galleries and love studio jewelry are lovely and honest and my (always) presumption with new clients or browsers was that this was true.
The same is true with people who make jewelry and who are interested in learning to make jewelry. Frankly, they're too busy to dream up the sort of bottom fishing tactics employed by thieves.
The point of this is that our community of creative, dedicated people is a wonderful community. The community of people who are interested in our work is also wonderful and nearly always honest.
But not always.
Establish policies upfront about customer service-free or discounted restringing, free shipping, etc. Then follow them.
Just as important, protect yourself. Don't let jewelry go on consignment to individual clients without payment and a contract. If you're showing, be vigilant and better yet, show with another artist so you can have two eyes on your work.
Protect your reputation, but just as important, protect yourself. And, be careful.